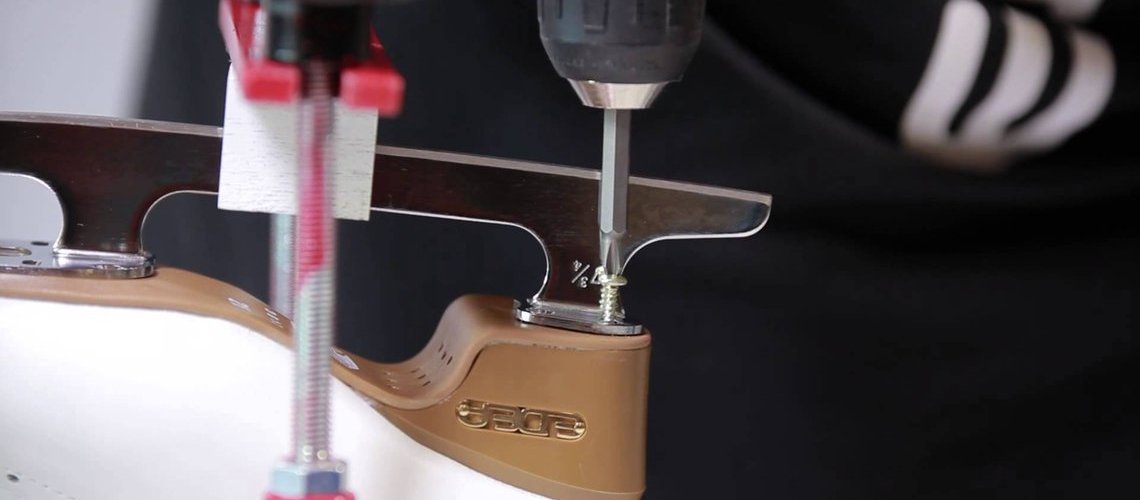 Replacement and installation of new blades.
Company Slidu Serviss, using professional equipment, offers replacement blades for figure skating.
It is important to master the right to set the blade boots, as it is a direct impact on the result of the skater. This procedure is performed by the manufacturer's technology, depending on the type of selected blades and shoes. There are many different blade installation technology and they use different strongly together. Not Correctly install / reinstall, also entail constant problems with sharpening the blades.
It is important to choose a true test for the blade you are interested in the shoe. Maximum blade should fit snugly in the sole of the shoe. Any additional load is not desirable.
The investigation is not true test of quality or not install the blades, may experience the following problems
Skater will feel discomfort when riding
Can be broken shoe design
Can be broken aesthetic products
The blade can be bent after installation
The blade may come loose or fall off when riding
You may receive Caroso to mount and more elements
We recommend that all the work on the installation or reinstallation of the blade shaped to professionals Slidu Serviss.