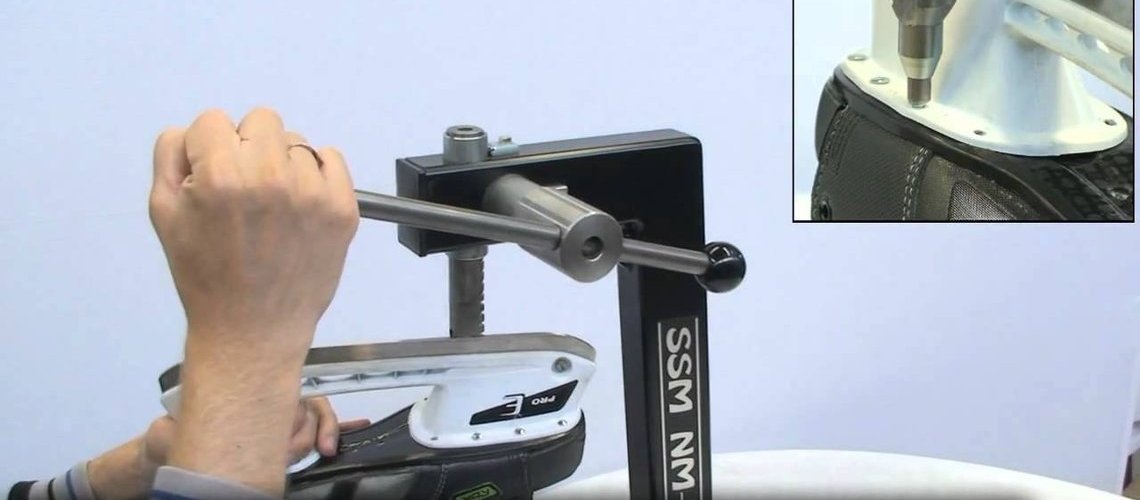 Repair skates, installation glasses, installation of new rivets, eyelets, hooks.
Slidu Serviss offers you high-quality repair of your equipment. Using professionally equipment, we are ready to perform procedures such as:
Replacing metal rivets
Replacement brass rivets
Removing the blade (cup) holder
Setting a new blade holder (cup)
Installation is not a native of the blade (cup) holder
Offset towards the holder, on request
Replacement and installation of eyelets
Replacement and installation of hooks
For more information, availability of different color eyelets, hooks complex shapes and the cost of services is available in our workshops. Using our experience and wide range of materials, we have the most accurate and high-quality, tried to approach the processes of repair of your equipment.